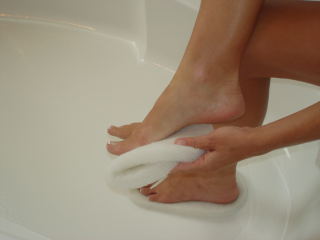 The Next Step In Hygiene

Your solution to a clean tub, shower, & feet!

Get rid of those callouses  - Keep your feet clean and smooth while maintaining a clean tub & shower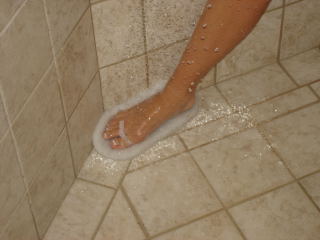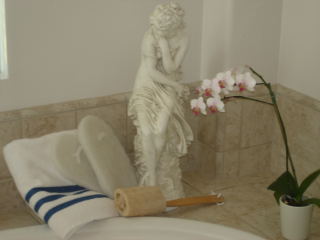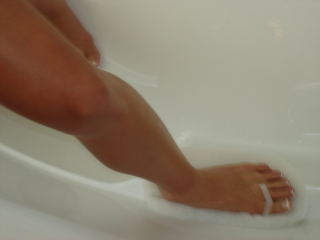 Cares for your feet while keeping your

tub & shower scum free...

Ready for the next use!

No Back Bending!

No Kneeling!

Save Water!

Used during the rinse stage of shower or bath simply slip tubfeet on like a sandal and "slosh" the last bit of water and soap scum down the drain.

By lightly scrubbing away the residue of daily bathing, dirty water is not allowed to stand, eliminating rings, bacteria, & the simple build-up of grime.

When regular cleaning is necessary less time & less water is needed -- That's money too!!

Tubfeet were created to make your life a little easier & cleaner

Get into all those hard to reach nooks and crannies without ever bending over!

Tubfeet are proudly made in the U.S.A and are patent pending